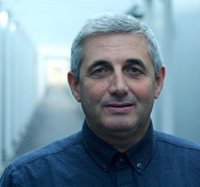 I am a costume designer for film, television and theatre. I have worked on many productions mainly in the UK. But I have also worked abroad including in Jamaica, Spain, France, Croatia, Canada, The Canary Islands and Italy, filming.
This website is an example of some of the work I've done, but not all. Please click on the photos in the CV page to see more
Should you require further details please take a look at my CV and also my about page, or contact me or my agent using the contact form.
Latest from the Blog
The deal is done for The Split. It's a new six part series written by Abbi Morgan. Directed by Jess Hobbs, produced by Lucy Dyke and the executive producer is Jane Featherstone. Great scripts. Made by Sister Pictures for BBC1. All favourite people. The Split will film between June and October but I will start preparing in May and am researching now. So I'm having a small break before the next load of work starts. Time to rest and research. I go from The Split onto another project which I will talk about in a couple of months time. It's all go.
Hey good people, My friend Joe Sims is launching a really lovely scheme where 500 people give £1 a week and EVERY WEEK they use the £500 towards a good cause of our choice. I am one of the administrators of this scheme and can add you to the page if you would like to join. If you sign up to give your £1, you are able to nominate who the £500 might go to, so you can help support causes that are important to you. The causes can be anything from an individual in need to a charity or an organisation and they roll over each week. If you want to get involved, please just send me a message and I will get in touch via direct message with the details on how to set up your direct debit and invite you to the group where you can hear about the weekly good causes. Hurry because the first week is next week. Lets do something good and nice once a week. Please help if you can. Ray.
ITV1, Monday February 27th. Enjoy if you can.