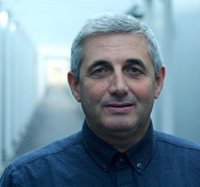 I am a costume designer for film, television and theatre. I have worked on many productions mainly in the UK. But I have also worked abroad including in Jamaica, Spain, France, Croatia, Canada, The Canary Islands and Italy, filming.
This website is an example of some of the work I've done, but not all.
Should you require further details please take a look at my CV and also my about page, or contact me or my agent using the contact form.
Latest from the Blog
Here's a link to the first trailer for the BBC Shakespeare Festival 2016. Includes A Midsummer Night's Dream which we filmed last October at Roath Lock Studios in Cardiff straight after filming the Doctor Who Christmas Special. Watch out for The Dream coming soon. http://www.bbc.co.uk/programmes/p03r52cd http://www.radiotimes.com/news/2016-05-05/russell-t-davies-a-midsummer-nights-dream-a-stunningly-bold-and-risky-reimagination-for-the-doctor-who-generation
New cast members for Broadchurch 3 announced ahead of filming of the final series Award winning drama Broadchurch resumes filming in Dorset this summer with an impressive ensemble cast confirmed to appear in the third and final series. David Tennant and Olivia Colman reprise their roles as DI Alec Hardy and DS Ellie Miller with Jodie Whittaker and Andrew Buchan returning to play Beth and Mark Latimer. They will be joined by National Television Award winner Julie Hesmondhalgh, BAFTA winner Georgina Campbell along with Sarah Parish, Charlie Higson and Mark Bazeley who take significant roles in the eight part series to be co-produced for ITV by Kudos, Imaginary Friends and Sister Pictures. Arthur Darvill also returns as local Vicar Paul Coates, Carolyn Pickles as newspaper editor Maggie Radcliffe and Adam Wilson as Ellie's son Tom. The new series will herald a brand new case for Miller and Hardy with the detectives reuniting to investigate a serious sexual assault. "This is the final chapter of Broadchurch," said Chris Chibnall. "We have one last story to tell, featuring both familiar faces and new characters. I hope it's a compelling and emotional farewell to a world and show that means so much to me." The series explores the consequences of a serious sexual assault as a Dorset community comes under the scrutiny of Hardy and Miller's investigation. Based on a year of research with Dorset-based organisations who specialise in dealing with victims of sexual assault, and police advisors who specialise in investigating crimes of sexual violence, Broadchurch's final chapter looks at the emotional cost to all of those involved and the irreparable damage to friendships and relationships. ITV's former Director of Drama Steve November and Controller of Drama […]
I had to make a sad decision between two of my best loved programmes, Broadchurch and Doctor Who. Four years ago I told the Broadchurch executives I would do the new series with them, it was a trilogy, a story about a community dealing with the murder of a child. In the meantime, lots has happened, I have designed Silk, Wizards Vs Aliens, Code of a Killer and I went back to design another series of Who. And so, the two programmes have collided, both being shot at the same time this year, I thought that I may possibly be able to do both together, but that's not fair on either myself or each of the programmes. They are both great but in very different ways and they both have the best, amazing cast and crew. The decision is made and it isn't a career move, but I feel I cannot let go of Broadchurch, it's the last series and I want to be the designer who did the whole lot. I have just had a brilliant year designing Doctor Who and A Midsummer Night's Dream, it was amazing, but I have to honour my past commitments and finish Broadchurch. What a heart breaking decision to have to make, it's done, I'm designing Broadchurch and so far everyone understands the choice and the decision. This doesn't mean I will never design Who again,I would have done it this year if I wasn't already committed, I hope Who asks me to return at some point. Broadchurch is all me, it's a hand crafted, brilliantly conceived and subtlety designed piece which I cannot let go and I have to finish. Now time to breath!