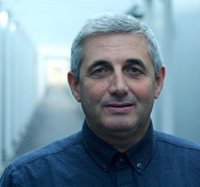 I am a costume designer for film, television and theatre. I have worked on many productions mainly in the UK. But I have also worked abroad.
This website is an example of some of the work I've done, but not all. Please click on the photos in the CV page to see more
Should you require further details please take a look at my CV and also my about page, or contact me or my agent using the contact form.
Latest from the Blog
It has been a busy time this summer. I started prepping and filming on The Split which is a brand new six part series for the BBC and Sundance TV, written by Abbi Morgan and directed by Jess Hobbs, produced by Sister Picture, headed by Jane Featherstone. I am still in the process of intense design on this which is filming in Central London. It has now been made public that I will be designing the new series of Doctor Who, starring Jodie Whittaker as The Doctor. It's enormously encouraging that the interest in this is huge. All I can say on this subject is that I cannot talk about anything (including The Split) while I am in production or in pre-production. I can say I'm going to be working on them but my policy doesn't change that I will only talk about any project when it's broadcast and then only with permisssion from the broadcaster. I will not be talking about any Who costumes for some time to come and I'm sure all those amazing fans will appreciate that I have to be discreet and protective of any projects, designs or story lines that I work on. Be patient and you will be rewarded. In other news, Broadchurch is being broadcast in America to great reviews I'm so proud of that trilogy. Proud also of being able to return to design Who with Chris Chibnall at the helm. So, have faith, be patient, the BBC will let you know what you need to know about both my recent shows when the time is right. Also, in the meantime, watch out for Liar, which will be broadcast on ITV and Sundance TV some-time this Autumn, […]
30 Apr 2017
http://mailchi.mp/londoncraftweek/london-craft-week-food-drink-1211633?e=659f80a7bb Thursday. Come along if you can.
So. This evening ITV are showing the final episode of Broadchurch, there will be no more. It's the conclusion to this series' crime with its many twists and turns and heartbreaking scenes. In the longer story of Broadchurch there will be closure on the story of The Latimer, many are bored with this story, but the aim was to show the long term effect on a family whose child was murdered. Rather than simply find the killer, throw him in prison and never explore the repercussions, we chose to explore them, show how it affects a family. How many families stay together undamaged after something like that? The costumes on Broadchurch are not there to show the grand talent of the costume designer. They are scruffy, real. They don't conform and they have problems in the same way the people who wear them do. They are not neat, they don't reference anything else but the thing they do is show you the emotional references for each character. Hardy's suits and ties are so scruffy, he simply doesn't care about the way he looks. Ellie's clothes show that she's from the town, they are not city slick, they reference the environment she grew up in. Even down to her walking boots and cagoule. It's not about showing me off, it's about believing the characters no matter how old and dishevelled and misfitting their clothes are. It's about life continuing in all its colourful Britishness despite the crimes. The crimes don't mean they all suddenly wear grey, life goes on no matter what even though the community is rocked occasionally. So in conclusion, it's been an emotional 5 years, I know each character inside out and I […]