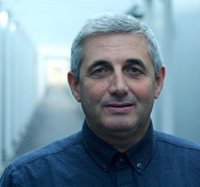 I am a costume designer for film, television and theatre. I have worked on many productions mainly in the UK. But I have also worked abroad including in Jamaica, Spain, France, Croatia, Canada, The Canary Islands and Italy, filming.
This website is an example of some of the work I've done, but not all.
Should you require further details please take a look at my CV and also my about page, or contact me or my agent using the contact form.
Latest from the Blog
So, we have finished the filming and apart from a few marketing photos, that's it. The end of the story. The end of the Broadchurch family. It was the most intense three series, sad, joyful, complicated, mysterious and thoughtful. A little slice of British coastal life. It was a joy and pleasure to work on and a privilege to be able to say I did the whole thing from the start to the end. I turned down so many other great things in order to complete the story. I'm glad I stuck to my word. I hope you all enjoy the final series when it broadcasts in 2017. It's brilliant . And now onto Liar…….brilliant scripts……..
The next thing I design the costumes for will be a six part series for ITV called Liar. Written by Harry and Jack Williams and directed by James Strong. This will shoot in the Autumn 2016 and Winter 2017. Summer is filming the final series of my beloved Broadchurch.