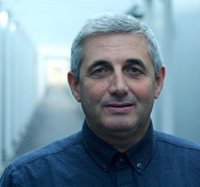 I am a costume designer for film, television and theatre. I have worked on many productions mainly in the UK. But I have also worked abroad including in Jamaica, Spain, France, Croatia, Canada, The Canary Islands and Italy, filming.
This website is an example of some of the work I've done, but not all.
Should you require further details please take a look at my CV and also my about page, or contact me or my agent using the contact form.
Latest from the Blog
The next thing I design the costumes for will be a six part series for ITV called Liar. Written by Harry and Jack Williams and directed by James Strong. This will shoot in the Autumn 2016 and Winter 2017. Summer is filming the final series of my beloved Broadchurch.
Here's a link to the first trailer for the BBC Shakespeare Festival 2016. Includes A Midsummer Night's Dream which we filmed last October at Roath Lock Studios in Cardiff straight after filming the Doctor Who Christmas Special. Watch out for The Dream coming soon. http://www.bbc.co.uk/programmes/p03r52cd http://www.radiotimes.com/news/2016-05-05/russell-t-davies-a-midsummer-nights-dream-a-stunningly-bold-and-risky-reimagination-for-the-doctor-who-generation