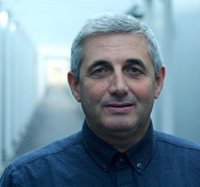 I am a costume designer.
I have worked on many productions mainly in the UK. But I have also worked abroad.
This website is an example of some of the work I've done, but not all. Please click on the photos in the CV page to see more
Should you require further details please take a look at my CV and also my about page, or contact me or my agent using the contact form.
If you would like information on 500 Reasons please check
www.500Reasons.org and most questions will be answered and you can also contact us from there
Latest from the Blog
We launched the new knitwear range as worn by the Doctor. This coincided with a visit to Corgi by HRH Princess Anne as Patron of the Fashion and Textile Industry in Wales. The visit was relaxed and informative. The factory is a fascinating place to visit and Chris and Lisa made everyone so welcome. They presented HRH with a scarf and some socks from the Who range. There will be more. The Who range consists of jumpers in two colours with the rainbow stripes which are made from Cashmere and Cotton. This makes them expensive but completely screen accurate, they are made with care and artistry by people who earn a proper wage, so ethically too. The socks are available in Cashmere and some in cotton so in different price ranges. Some economical and some more pricey. The scarves are also made from Cashmere and some are wool. So save up for that special moment, enjoy the range, it's something very special and I'm very proud we licensed it in Wales. 🙏👏🏽
The CyberWarriors appear for the first time along with Ko Sharmus and Ravio (Julie Graham).