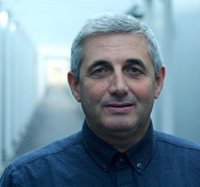 I am a costume designer for film, television and theatre. I have worked on many productions mainly in the UK. But I have also worked abroad including in Jamaica, Spain, France, Croatia, Canada, The Canary Islands and Italy, filming.
This website is an example of some of the work I've done, but not all.
Should you require further details please take a look at my CV and also my about page, or contact me or my agent using the contact form.
Latest from the Blog
In 2012, 2 years after I designed the first series of Doctor Who featuring Matt Smith I was asked to design a new series called Broadchurch starring David Tennent and Olivia Colman, it was hard to make, emotional and I was completely involved with all the characters.  It was a huge hit, we didn't know it would be, but I had also said that I would do three series, the trilogy that Chris Chibnall had in his head. In the meantime, I had been making what I would call my social conscience drama. Things like, Silk, Law and Order and Code of a Killer. These dramas deal with controversial things like gang rape, racism, misogyny, false arrest and miscarriages of justice, they deal with human things and reflect the society we live in. I love that. I also kept my hand in with Wizards Vs Aliens, so a little bit of fantasy with green screen and adventurous characters and then returning to do the 10th series of Doctor Who with Peter. I loved every minute of that series and intended to go back and make another series. Straight after the Who Festival I started designing Apple Tree Yard which was another one of my social conscience pieces but this one was based on a best selling novel, I loved it and I felt like I had the best of both worlds. Then we realised that the dates for Doctor Who and the final instalment of Broadchurch were going to collide. I had to make a big decision and that decision wasn't the obvious one. I had to go back to 2012 and remember the vow I made to see the Broadchurch trilogy through and the […]
So, we have finished the filming and apart from a few marketing photos, that's it. The end of the story. The end of the Broadchurch family. It was the most intense three series, sad, joyful, complicated, mysterious and thoughtful. A little slice of British coastal life. It was a joy and pleasure to work on and a privilege to be able to say I did the whole thing from the start to the end. I turned down so many other great things in order to complete the story. I'm glad I stuck to my word. I hope you all enjoy the final series when it broadcasts in 2017. It's brilliant . And now onto Liar…….brilliant scripts……..