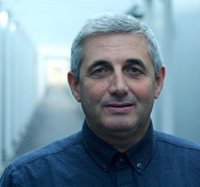 I am a costume designer.
I have worked on many productions mainly in the UK. But I have also worked abroad.
This website is an example of some of the work I've done, but not all. Please click on the photos in the CV page to see more
Should you require further details please take a look at my CV and also my about page, or contact me or my agent using the contact form.
If you would like information on 500 Reasons please check
www.500Reasons.org and most questions will be answered and you can also contact us from there
Latest from the Blog
https://www4.shu.ac.uk/mediacentre/doctor-will-see-you-now-honorary-awards-cast-and-crew-iconic-bbc-show"> https://www.shu.ac.uk/alumni/news/doctor-who-cast-and-crew-among-honorary-doctorate-recipients Next month the showrunner of Doctor Who and the cast and crew involved in the opening episode of series 11, which was filmed and premiered in Sheffield, will receive an honorary doctorate alongside 11 other distinguished recipients and 7,500 students who will collect their degrees at the university's graduation ceremonies at Sheffield City Hall. Chris Chibnall was showrunner and executive producer on the series which saw the first female Doctor arrive on our screens in 2018. They will join the likes of Sir Michael Parkinson, Louis Theroux, Sean Bean, Nick Park and Sir Patrick Moore as honorary degree recipients from Sheffield Hallam University. But what exactly is an honorary doctorate? Technically, an honorary degree is awarded honoris causa, without the need for the usual examinations and dissertations, and may be awarded to those with no prior connection with the University.
https://www.hollywoodreporter.com/live-feed/fleabag-dominates-tv-critics-awards-1229076
Fleabag has been nominated for 11 Emmy's. How amazing is that? The series for Outstanding Comedy Series Phoebe for writing Performances from all the women…..hooray. And how wonderful.